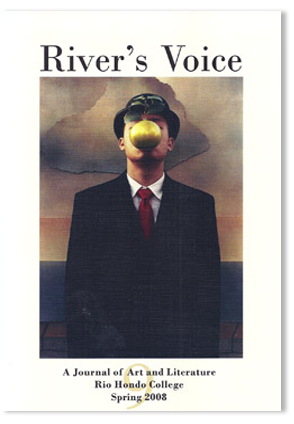 River's Voice
The House of Mae Rim
At the door
a still shadow
the size of a coin.
I don't know if it's
a leaf
or an insect.
Suddenly
it opens its antennae.
Maybe that's why
I came here-
to remember
astonishment.
————-
Symmetrical dispositon
of patios, altars and gardens.
To the right,
a vase
enameled with dragonflies,
another one, identical,
to the left.
Also symmetrical
our bodies,
shipwrecked,
parallel
in a guest bed
between rest
and pause,
surrendered to routine,
pale,
articulated by resentment
and in the angle of knees
that touch, accidentally,
still, the last
vertebra of tenderness.