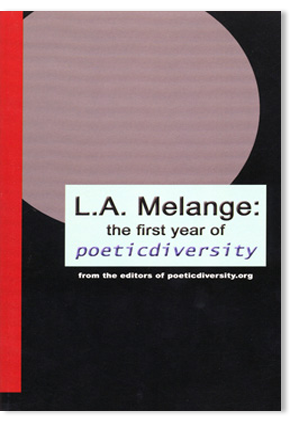 L.A. Melange
Poem from Poems of Erosion
Fig tree
rough leaves
fingernails
rip the vein
the vegetal nerve
seeking
the liquid
the sap
that burns
our then tender skin
sap
stings
burns
writes
a cross
a sign
a scar
fever of letters.
Fever
that you cure
with primitive mud
mud from saliva
saliva from words
words from the earth
from the earth to your tongue
from your tongue to my wound.
We must have been
six years old then
I already needed
the antidote
of your mouth.