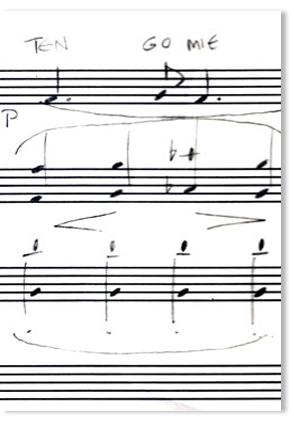 Music and Poetry
Poema musicado por Javier Albo Mata.
Tengo miedo de la tarde
Tengo miedo de la tarde
el día se extingue
y creo quedarme ciego.
Prendo
todas las luces de la casa.
Tú sufrías mi pánico
cuando vivías aquí
en el Pacífico.
Las tardes
son ahora más oscuras sin ti.
Este sol que me abandona
este mismo sol
en este instante
ilumina
los tejados de Barcelona
tu terraza
entre el gótico y las grúas
tus pies diminutos
tu secreta cicatriz
y su doliente perfil humano.
Abres la ventana
tu pelo borra mi angustia
guardas la luz en tus ojos
duermo en paz.
I am frightened of the evening
I am frightened of the evening
the day extinguished
I dread becoming blind.
I turn on
all the lights of the house.
You suffered my panic
when you lived here
on the Pacific.
Evenings
are now darker without you.
This sun that abandons me
this very sun
at this moment
illuminates
the roofs of Barcelona
your terrace
between the gothic and the cranes
your tiny feet
your secret scar
and its painful human profile.
You open the window
your hair eases my anguish
you keep the light in your eyes
I sleep at peace.