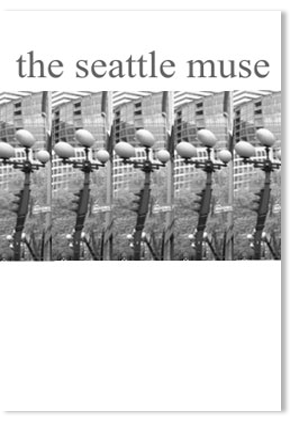 The Seattle Muse
At the door
At the door
a still shadow
the size of a coin.
I don't know
if it is a leaf
or an insect.
Suddenly
it opens its antennae.
Maybe that's why
I came here
to remember
astonishment.
Ante la puerta
un bulto quieto
del tamaño de una moneda.
No sé
si es una hoja
o un insecto.
De repente
extiende las antenas.
Quizá para eso
vine hasta aquí
para recordar
el asombro.
You open fruit
You open fruit with your teeth
feed the white pulp
to your son
keep the seeds
in your hand
like a dismembered
rosary of saliva.
Pebbles
unveiled
by the rain.
Abres fruta con los dientes
alimentas a tu hijo
con pulpa blanca
sguardas las semillas
en la mano
como un rosario
desmembrado de saliva.
Piedras
desveladas
por la lluvia.